Our Area
The area of Boswell, Jenner, Acosta, Ralphton, Morgantown, Randolph, and Gray were once known as the booming coal mining of the area. Lumbering and farming are still very much a part of our economy. Today, Jenner Cross Roads, Jennerstown, and Jenner Township are farming and lumbering towns. We have our own ghost too...Randolph, with its population of two!

Mountain Playhouse & Green Gables
Jennerstown is famous for its Mountain Playhouse, which opens its summer stock theatre in May and runs through October. They have nine shows a season and seating for 444 people. Madrigal Dinners and Singers are featured at Christmas time. The Green Gables restaurant is a spin off of a sandwich stand, which was begun by Louise Stoughton Maust and her brother James Stoughton. They started with a roadside stand in 1927. The Mountain Playhouse was built in 1939.


Jennerstown 1806 House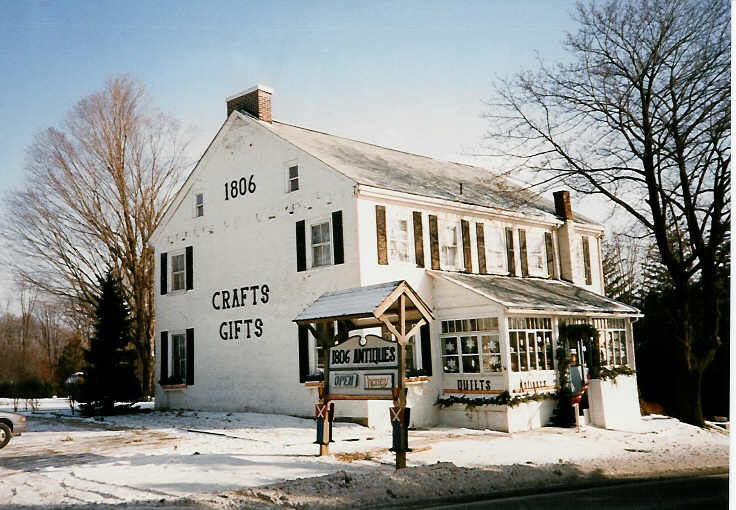 This house in Jennerstown dates back to the year 1806, and has been a part of our history for over 193 years. It has been referred to as the "John Dennison House" or the "Squire Henry Rauch House"...and at times as the "Griffith House". The history of the house begins with surveyor, James Wells, who was deeded large tract of land from William Penn and later sold to William and Mary Butt, who were the first to build a hotel in Jennerstown. The 109th Regiment "took" dinner here on their initial march from Berlin, Pennsylvania when they joined other companies at Meadville, Pennsylvania to participate in the War of 1812.


Jenners
Originally, there were two mines in Jenners; Jenner #1 and Jenner #2. Jenner Mine #1 was located about a mile to the South and East of town, and Mine #2 was located in the town. Because there were two Jenner mines, one in town and the other on the outskirts, the name Jenner was changed to Jenners. Officially, the State of Pennsylvania maps show the name of the town as Jenner.


Boswell Coal Tipple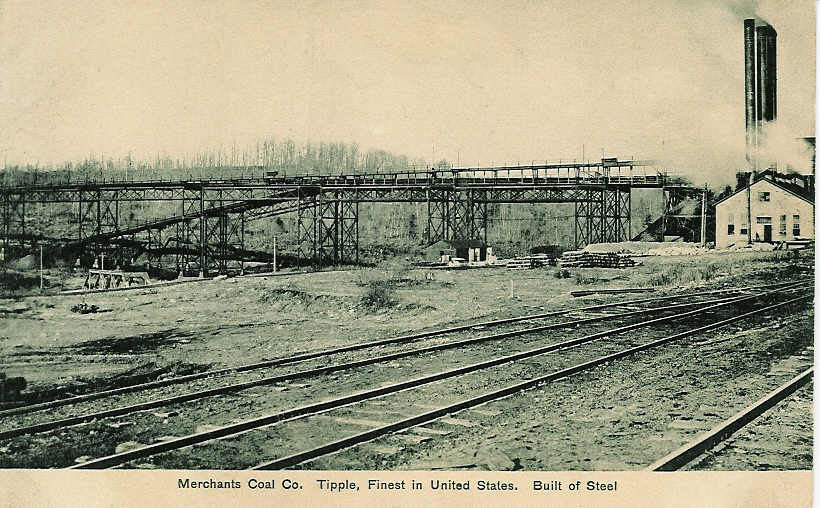 Boswell Coal Tipple, Merchants Coal Company ca. 1903 The tipple was 1,200 feet long and 120 feet high...or as tall as a ten-story building! The Merchants Coal Company of Baltimore, Maryland employed 900 men, and mined about 3,000 tons of coal daily. The tipple was dismantled in 1940. The abutments and mounds of "clinkers" are still standing. There are now walkways around the park area and a gazebo, and picnic tables available so that people can enjoy the area. The Quemahoning Creek, which played an important role in the mining operation, flows through the park. Efforts have been made to rid the stream of acid mine drainage. At some point in the future, we hope to stock the stream again, and have rafting down the creek to the Quemahoning Dam. We are also planning a walking trail to the Dam. The Historical Society also plans on restoring the pump house, which is located across the stream, as an indoor picnic area that will overlook the park. As a note, pictures of the historic landmarks of the towns mentioned here, have been made into a coverlet. They are no longer available however, but they were made in Hunter Green and Navy Blue on a Cream-colored background. The Society also have sweatshirts, and T-shirts for sale. More information about our historic district, the purchase of the Society's newsletter, or joining our Society can be obtained by emailing Phyllis Ickes at maNpaIckes@aol.com.


UAL Flight 93
Just to the East of Boswell, about 11 miles, in a field near Shanksville, Pennsylvania is the location of the crash site of United Airlines Flight 93 on that fateful day of 9-11. Above the actual site is a memorial where thousands of people have come and left mementos...it is a place where extreme reverence is called for, and most often, a dry eye will not be found.


Quecreek Miracle Site
To the South and a little West on Route 985, is Sipesville, about 4.5 miles from Boswell, the location of the Quecreek miners rescue hole. The nine miners were trapped underground for four days, while crews from all over the east coast scrambled to pull off this miracle rescue. Even when the first drill bit broke off, no one gave up hope. All nine miners were rescued from their prison over 200 feet below the surface. There is a large monument and a memorial park just below the roadbed level. nota bene: There are links for the UAL Flight 93 and Quecreek Miracle Site on the Other Links page.


The Yaste Greenhouse Barn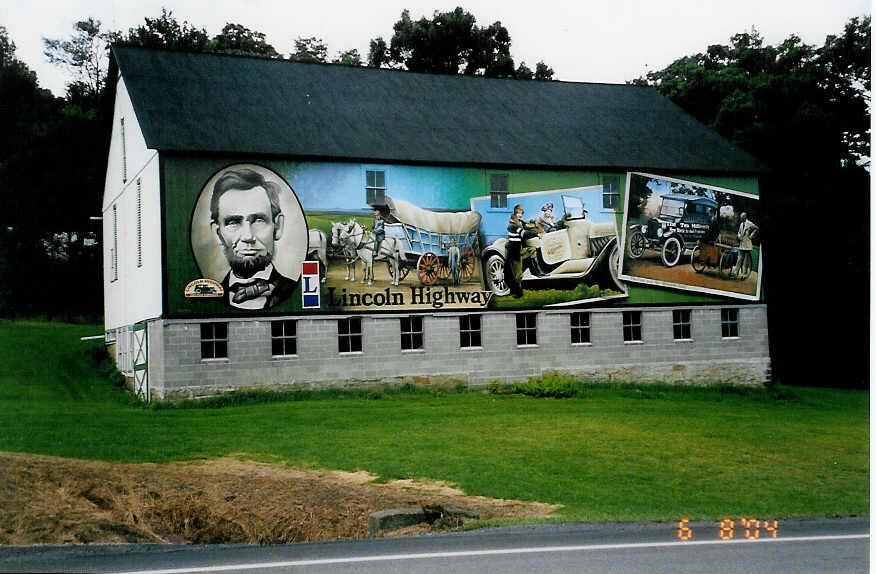 The Yaste Greenhouse barn was painted by Wayne Fettro. It is located .7 of a mile East of Route 219 in Boswell, on Route 30, the old Lincoln Highway. The Lincoln Highway Heritage Corridor (LHHC) is commissioning ten such paintings along this route in Pennsylvania. (Photo courtesy of Dick Hardesty, Tampa)


Bison Corral Mural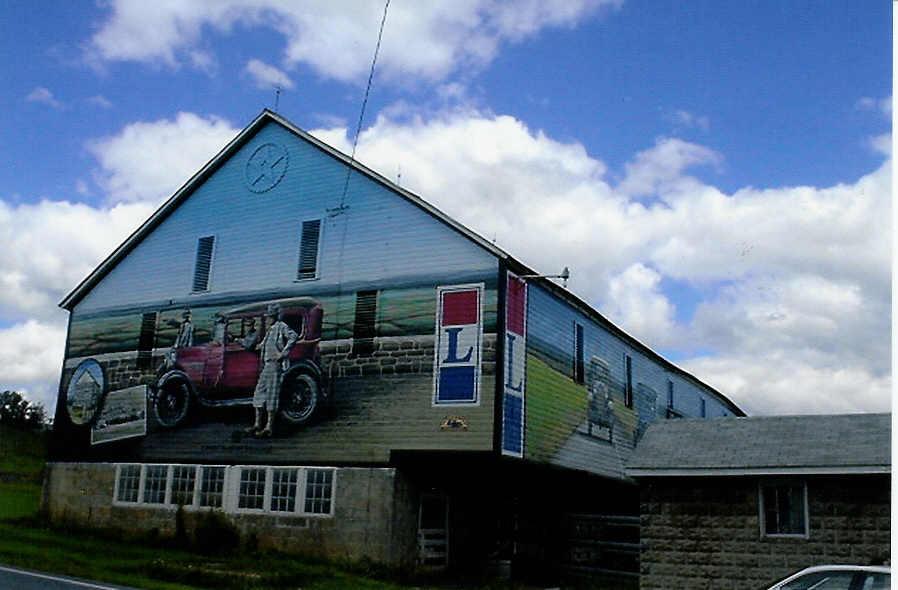 The three-sided mural at Bison Corral, Schellsburg, Bedford County. Also painted by Wayne Fettro. (Photo courtesty of Phyllis Ickes)


The Bert Koontz Coffee Pot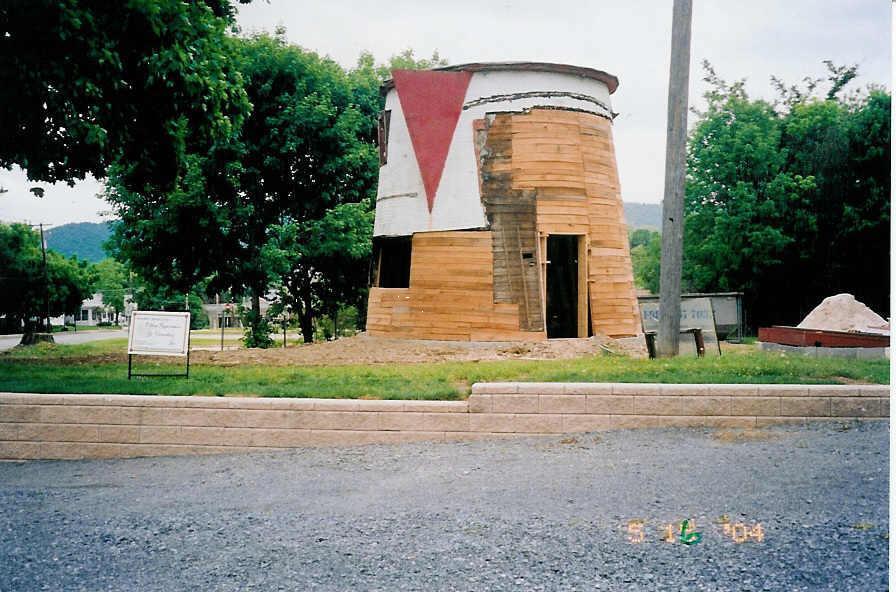 In 1927, Bert Koontz designed this Coffee Pot restaurant and had it placed next to his automobile service station on Route 30. As shown in the photo, taken some 76 years later, it was badly ravaged by time. Several agencies got together to save and renovate the structure. (Photo courtesy of Phyllis Ickes)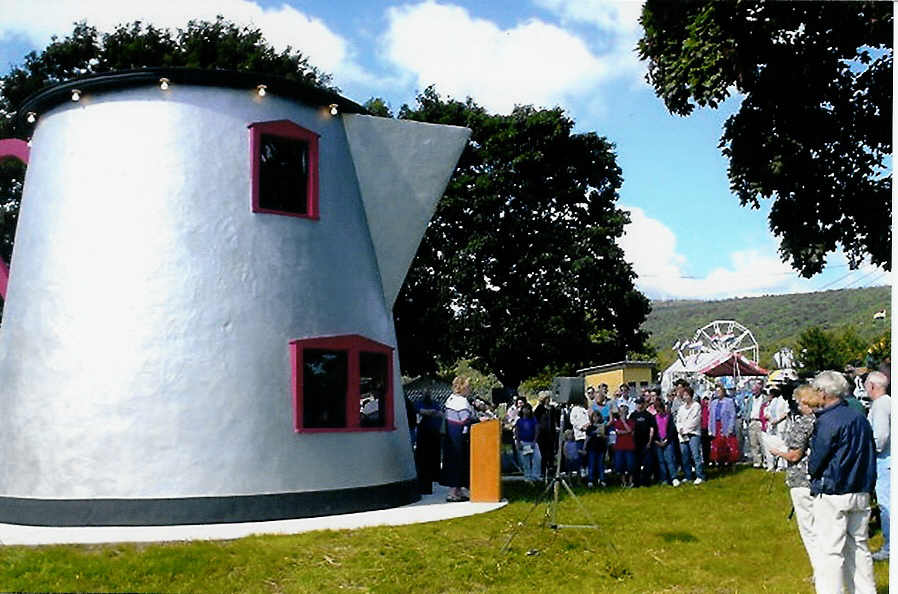 On August 6th, 2004, there was a dedication ceremony at it's new location a 1/4th mile east from its original location on a grassy knoll at the entrance of the Bedford County Fairgrounds. (Photo courtesy of Phyllis Ickes) For more information on the Lincoln Highway Heritage Corridor, contact Olga A. Herbert, Executive Director, at P.O. Box 52, Ligonier, PA 15658. You will also find a link to their web site under the Links button on our home page.